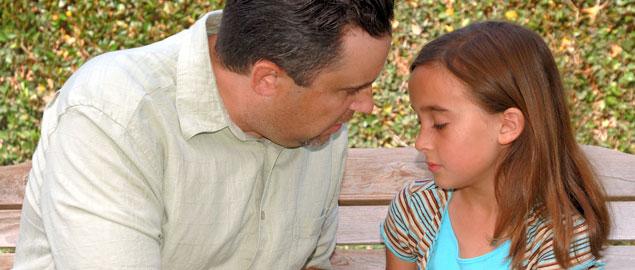 It's hard enough for adults to wrap their heads around tragedies like the recent Boston Marathon bombings, but what about kids? How can you help them deal with bad news? Here's advice from Dr. Paul Coleman, the author of "How to Say It to Your Child When Bad Things Happen":
First: Let them bring it up. Kids can completely miss even major news events. So, if they're behaving normally, leave well enough alone.
Next, if your child raises the topic: Don't assume they're afraid. Dr. Coleman says they might just be curious. So, start by asking what they think about the event. And if they're scared, find out why. Because news coverage can be confusing. For example, a lot of kids who saw coverage of the Twin Towers weren't worried about terrorists. They were worried that something awful was about to happen to their parents' office building.
Then: Be reassuring. Kids need to think that the world is safe and that nothing bad will happen to them. But they don't understand the concept of probability. So, hearing that there's virtually no chance that someone in a movie theatre will hurt them won't be reassuring.
But hearing something like "Daddy will always protect you" will.
Finally, if a sad event hits close to home: Separate yourself from it. Most kids are frightened of big newsworthy events, because they worry that the same thing will happen to you. So, if their grandmother dies, say something like, "Grandma was very old and sick. But I'm not." Bottom line: The more differences you can point out, the better your child will feel.