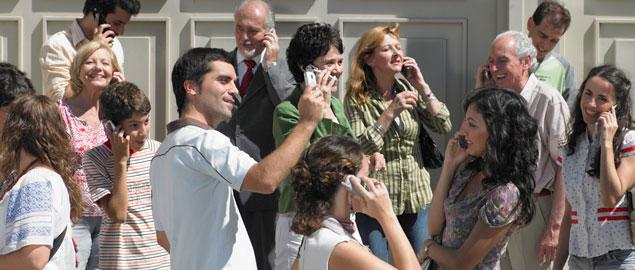 Do you obsessively check your smartphone hoping to see a new text or email? You're definitely not alone. In fact, experts say that a lot of us could be considered addicted to checking our cell phones.
According to a recent study, most smartphone users have developed something called "checking habits," which are repetitive, compulsive checks of email and other applications, like Facebook. The checks last 30 seconds, and occur about every 10 minutes. In fact, we check so often, it's become an almost unconscious behavior, like walking or breathing.
So, how'd we get addicted? Every time you look at your phone and find something new, you get a rush of positive feedback, which is a hallmark of addiction. And because your brain likes the boost, it urges you to do it again.
So, are you a phone-checking addict? The answer's "yes" if you check your email more than you need to, if the thought of not checking makes you nervous, or if you annoy other people by ignoring them and focusing on your phone. So, if you hear the phrase "put the phone away" more than once a day, you probably have a problem.