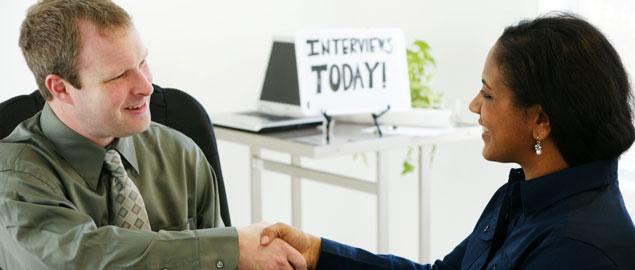 Why Job Interviews Are Changing
We'll explain why more companies are training their hiring managers to ask better questions during candidate interviews and what that means for you!
Playlist
If you've got a job interview coming up, know this: the days of managers being able to "wing it" through interviews are over. That's because a new Harvard study shows that managers with poor interview skills make worse hiring decisions than if they had just chosen random candidates from a hat! That's why a growing number of companies are putting their managers through special training to help boost their interview skills. The goal is to get managers to ask better questions - so they can make better hiring choices. So, what does this mean if you're looking for a job? Here are some of the changes you can expect in future job interviews:
No more vague questions. The common questions, like "Where do you see yourself in five years?" just aren't coming up anymore. That's because nobody knows where they'll be in the future. And when people hear this question, they tend to give vague answers they think managers want to hear. So, instead, managers are being trained to ask: "How would this job fit into your long-term career plan?"Because when you talk about your goals, it'll help managers decide whether or not your goal's are a good fit with the company's.
Be prepared to hear more detailed questions. So, instead of saying, "Tell me about your previous job…" You'll hear something more specific like, "Tell me about your day-to-day responsibilities." That helps a hiring manger get the facts – instead of vague, sugar-coated answers. Another example? Instead of asking "How well do you get along with others?" managers are being trained to ask: "Tell me about a conflict you had with a co-worker?"
Companies only want to hire people who are absolutely committed to the job. So, managers may ask point blank: "Are you interviewing at other companies?" or "Would you accept an offer if one is extended?" This type of bluntness may not have popped up as often in the past, but these days, many hiring managers need to get straight to the point.
Be prepared to answer a lot of specific questions in your next job interview. Come prepared with facts and examples. And don't forget to bring a few questions of your own to ask your potential employer.