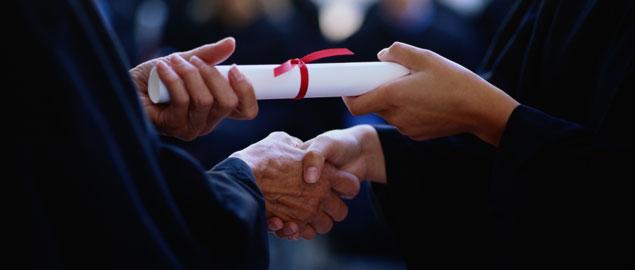 Want A Fitness Career? Get A P.E. Degree!
We explain why so many people are graduating with a degree in what's commonly known as "gym" and why the field is in such high demand.
Playlist
What college major could land you a fancy career and help you earn hundreds of thousands of dollars a year? Forget technology or finance. It's kinesiology – or what's commonly known as gym! Right now, universities across North America are spending big bucks to beef up their kinesiology departments, and are being swamped with applicants! In fact, applications at the prestigious University of Michigan School of Kinesiology jumped 30% in the last year alone.
So, why are gym degrees suddenly so popular and valuable? That's because most of the 75 million Baby Boomers hitting retirement age want to stay fit. Also, a huge percentage of obese and overweight North Americans are looking to trim down and get healthy. And the number of people seeking personal trainers has nearly doubled in the last decade. Combine all that, and the demand for fitness professionals has never been higher!
But for decades, the stereotype was that only dumb jocks studied phys ed – and the only job they could get was teaching PE. But today, P.E. degrees include classes like "biomechanics of human locomotion," and "aging and motor performance."
And grads are laughing all the way to the bank! That's because a kinesiology degree can land you a high profile and high-paying job as a fitness trainer, therapist, researcher, or college professor! Take former University of Maine star basketball player Lacey Stone. She's turned her fitness degree into a growing empire. She recently signed a book deal, is opening fitness studios across North America, and offers personal training sessions that start at $200/hour. And David Thompson, who was a running back for the St. Louis Rams, says he makes as much now as a fitness trainer as he did in the NFL.