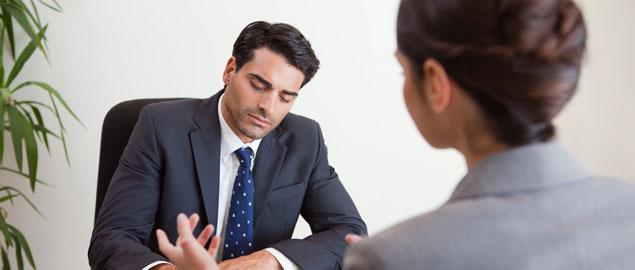 Experts say asking a potential employer questions is one of the most important things to do in an interview and their answers will cut to the guts of whether or not the company's a good fit for you. Here are the top questions to ask:
How secure is this job?Even though the company's hiring now, in this rough economy, no business is recession-proof. And if they hit a rough spot, new hires are often first on the chopping block. So, ask what happens to your job if there are cutbacks. You want to hear something along the lines of "This role is crucial to our business and will be one of the last to be cut."


When's the last time you went on vacation? Some companies offer generous perks, like 3-week vacations, but in reality, it may be impossible to actually get the time off. If they laugh and say, "I'm too busy for vacations!" – think carefully. Will you be happy there if you can never take a vacation?


How do people get along here? Studies show that working with negative people can do everything from make you sick to shorten your lifespan. So, ask the interviewer if employees are close-knit, or they're more likely to do their own thing.


What's your policy on raises? Bring this up when they start talking money. The starting salary they offer may seem good - but if it'll be years before it's time to renegotiate, you may be happier going elsewhere. But remember, don't ask any money or benefits questions until they make an offer.