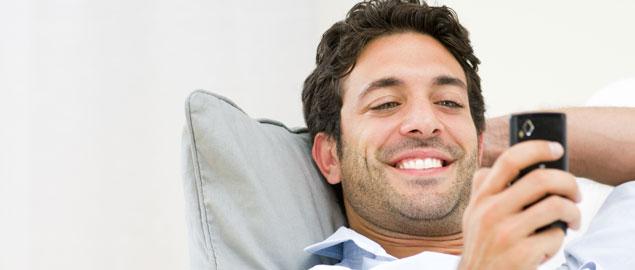 Are smartphone apps making us the laziest society in history?
It used to be considered lazy if we didn't want to get up to change the TV channel. That's why the remote control was invented. But today, a growing number of smartphone apps make picking up the remote seem like hard work, because now, you can just pull out your phone, open an app, and hire someone else to run all your errands, and do all your chores! For example:
There's TaskRabbit, which connects you to people who'll do anything from clean your house, to shop for groceries, or assemble new furniture.
Too lazy to bake a cake for your girlfriend's birthday? The local-help app Zaarly will help you find someone to bake it for you within an hour.
•Hate waiting on hold for customer service? The app FastCustomer will wait on hold for you until someone picks up.
With an app called Cherry, you can hire someone to come and wash your car.
And get this, if it's too much work to click on several different websites to get updated, the app

Flipboard

combines news feeds from your social networking sites, like Facebook, Twitter, and Instagram – PLUS, it pulls together all the news from your favorite publications – from the New York Times to Rolling Stone. No more going from website to website.
Fans of these apps say they help people save time, and create new job opportunities for people who need work. But critics say they're making it too easy to be anti-social and lazy!