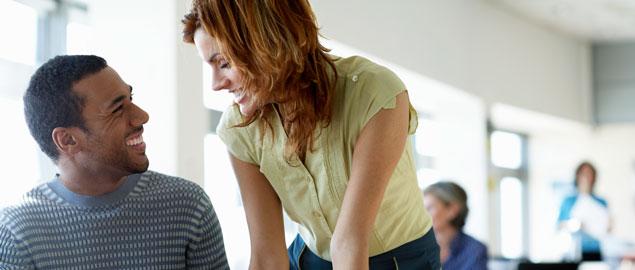 Relationship experts say some of the same tips that are good for your career can actually be used to help your love life.
· Be honest about your goals from the beginning. On the work front: If what you really want is to freelance for a while and work for yourself, you shouldn't sign on for a full-time job – even if everyone thinks you're crazy to turn down a steady paycheck. The same goes for your love life. Don't tell a girl you're ready for a relationship, if what you really want to do is date other people. In both circumstances, you're not being honest with yourself or the other party. You're giving them false expectations. And in the end, you'll damage your reputation.
· Don't discuss your ex. You know you shouldn't bash a former employer in an interview. But you shouldn't gush about them either; otherwise, the company you're interviewing with will wonder why you left. The best tactic is to point out how your former job helped you grow as an employee and made you ready for this new position. The same goes in a relationship.
· Pace yourself. If you start a new job by working overtime and weekends, the boss will expect you to always keep up that pace. And if you don't, he'll think you're slipping. You'll also just burn yourself out. Same goes on the love front: If you start out intensely, seeing each other every night then you'll burn out on each other. And if you decide to have a boys' night, she'll wonder what went wrong. So ease into a new relationship. Don't abandon your own life. That way, you'll be a more well-rounded person and you'll have more energy to give to the relationship when you are together.