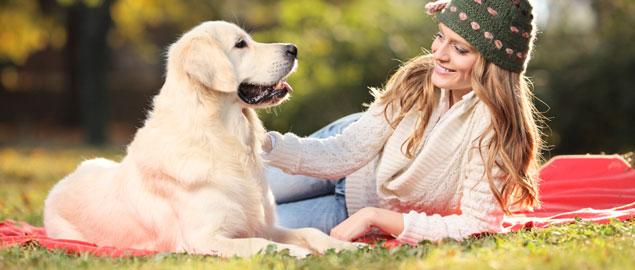 It's not your imagination! Your dog really can tell what you're thinking. A new study from the Hungarian Academy of Sciences has found that dogs are keen observers of human behavior. And they're not only listening to what we say, they're also examining our facial expressions and looking to see if we make eye contact with them.
The scientists found that when we make eye contact with dogs, they'll then follow our gaze. They'll also read our body language and try to anticipate what we might do next. In fact, dogs react in the same way that a year old baby would.
Scientists also say, spoken words are a foreign language to dogs – something they have to learn to understand. But they're born with the ability to understand facial expressions and body language – because that's how they communicate with each other.
If you've ever watched dogs at a dog park, you've seen it. Within 30 seconds of the time they enter the park, they've absorbed a huge amount of information. They're exchanging looks, observing eyes and body posture. In seconds they know who's dominant and who's submissive. And that skill transfers to their relationship with humans.
If people are upset and crying the dog sees the upset facial expression and also smells the adrenaline. Or if you're happy and relaxed, a dog can sense that too, and he'll react accordingly.