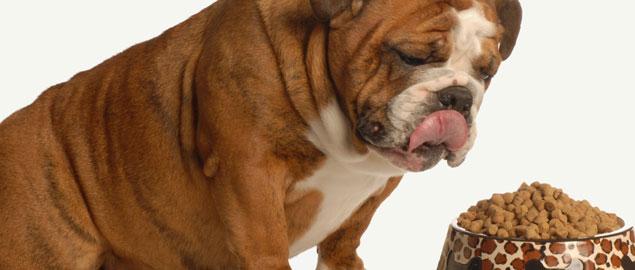 More than half of dogs and cats are overweight or obese and all those extra pounds are taking a toll on them. Their obesity could lead to fatal heart and lung issues and other deadly conditions, like diabetes.
Experts say that a lot of pets are piling on the pounds for the same two reasons human are: overeating and being a coach potato! So, here are two quick ways to tell if your pet is overweight:
Press your pet's torso with your hands and feel for their ribs. You should be able to easily detect them.
Also, while your pet is standing – look down on them from above. You should be able to see their waistline.
If you can't feel their ribs or see their waist, vets suggest downsizing their diet by 25%. Ask your vet how much your pet should be eating. Also, don't just leave a bowl of food out at all times – even for cats. If you replenish your pet's food whenever the bowl is empty, you won't be able to monitor how much they're eating. So, only feed at specific times – like morning and evening.
And just because they're on a diet doesn't mean you can't give them treats! But you do have to count those calories into their daily total – just like you would on your own diet. The top healthy pet treats are dehydrated chicken, green beans and apple slices.