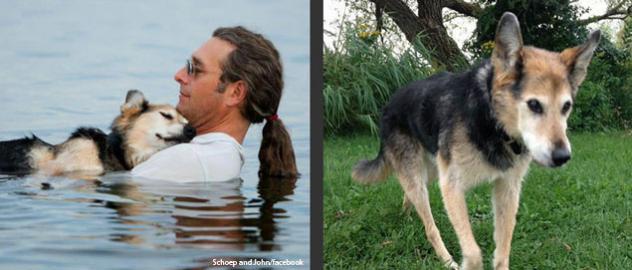 Remember This Dog? He's Doing So Much Better!
Support is pouring in for Schoep. Find out what happened after this picture went viral!
Playlist
We posted this picture a couple months ago of John Unger, calming his arthritic dog Schoep to sleep in Lake Superior. After the picture went viral, John received so much support - from animal lovers as far away as Saudi Arabia - that he was able to afford to give Schoep the treatment he needed. Schoep is feeling much better now, thanks to medication and laser treatments for his arthritis. His quality of life has improved greatly and he'll be with John for a little while longer.
To make things even BETTER: John received so many donations that he's started the Schoep Legacy Foundation - to assist low-income families with aging pets. Way to pay it forward!