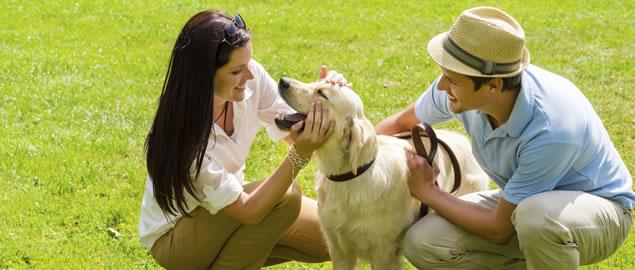 Question: Have you ever changed your dog's name? NFL quarterback Tim Tebow recently did. His Rhodesian ridgeback "Bronco" Tebow became "Bronx" Tebow, as a way to celebrate Tebow's trade to the New York Jets football team. But the name change triggered a huge backlash, and animal lovers blasted it as cruel and confusing. But does a new name really affect dogs?
The answer from vets is, no! After all, every year millions of cats and dogs are adopted from animal shelters and their new owners give them a new name. And that's a smart move, because many rescue animals have been abused, and they associate their old name with that abuse. So a new name is a fresh start and way to adjust.
If you're planning on changing your pet's name, here are a few tips to help your pet adjust:
First: Make it a gradual transition. And call them by their old and new name for a week. For example, if you want to rename "Princess" - "Buddy," use "Princess Buddy" so they get used to the new name and learn to associate it with themselves. After a week, you can drop the princess part completely.
Also, never name your pet anything that rhymes with "no" or "bad," like "Bo" or "Chad." Experts say that anything that sounds like a negative command will upset your dog, and they won't be as responsive to their new name.