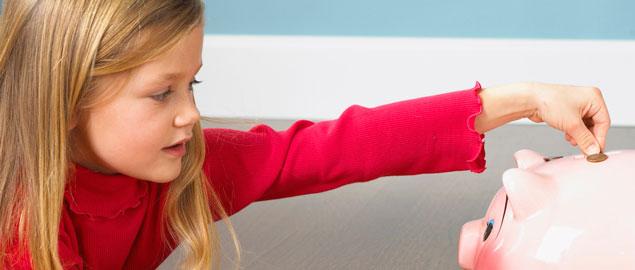 When it comes to teaching kids about money, experts say most parents do a lousy job! That's why finance expert Mary Hunt came up with these money lessons in her book, Raising Financially Confident Kids:
Always shop with cash around kids. Hunt says that teaches kids that money has value. Because with cash, they'll see that once you spend money, it's gone. But when kids see you swipe a credit or debit card, they'll think it's a "magic" card that gets you anything you want.
Avoid the words "we can't afford it." Hunt says to kids, those words translate to "we can't afford anything," and that'll leave kids worrying that you'll be out on the street soon! It also sends the message that if you had more money, then they could have anything they asked for. Instead, when your kids ask for something, say this: "We choose not to spend our money that way." Hunt says by using those words, kids learn the difference between necessities and wants.
Give your kids an allowance. Starting at age 6, Hunt says give a dollar a week based on your kids' age. So, $6 a week when they're six, $7 when they're seven and so on. Hunt says an allowance is one of the best ways for kids to learn the consequences of spending money. For example, if they spend all their money on candy, and then don't have enough cash to see a movie with their friends, Hunt says kids will learn to make smarter choices.
Kids base their understanding of money on what you do, not what you say. That's why Hunt recommends letting kids see you doing routine tasks – like paying bills, balancing the checkbook, or depositing money at the bank. She says that teaches kids that money is used for more than just buying things.