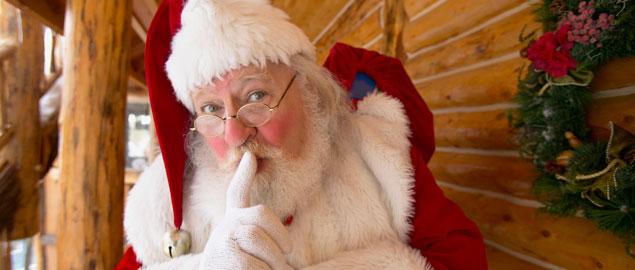 It's getting more common to see Santa in September! As you may have noticed, retailers like Costco, Home Depot, Sears and K-mart began selling Christmas merchandise earlier this month. Experts say that it's no longer a secret that stores will do almost anything to boost sales. And believe it or not, new research suggests the 'Christmas in September' trend is actually working!
Why? A recent survey from the National Retail Federation found that 37 percent of people expect to do some holiday shopping before Halloween. The thinking is that in today's economy, people want more time to "space out" their holiday purchases. So, the earlier stuff goes on sale, the better!
But if you're not ready to get in the Christmas spirit, there's at least one store bucking the trend. A spokesperson from Nordstrom says their store has a long-standing tradition of celebrating "one holiday at a time." That means no Christmas decorations at Nordstrom until after Thanksgiving.