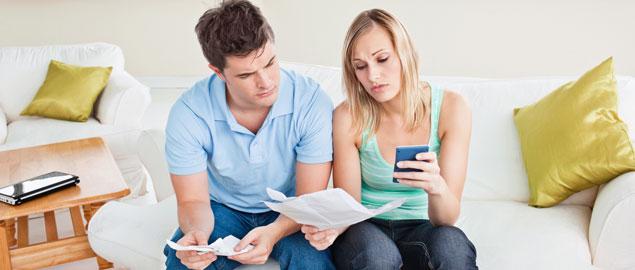 Whatís the secret to a happy marriage? Keeping your finances separate! Thatís the upshot of a recent survey of married couples, which found that 1 in 3 couples have separate checking accounts, and 1 in 4 have their own savings account.
Numerous studies show that the number one thing most couples fight about is money. And itís often because they have completely different spending philosophies. But the couples in the survey said that keeping separate accounts nips that in the bud. Basically, they believe that every couple should have a joint account to pay the bills and a joint credit card for, say, buying a new fridge. And, if theyíre both working, each should make regular contributions to savings and retirement. After that, theyíre free to do what they like with their own money and have the freedom to avoid the annoying discussions, debates and arguments about what each of them spend their money on.
But critics say that couples who keep separate finances arenít fully committed to their union. It means that they donít trust each other, and havenít learned to compromise, which are two of the hallmarks of a solid, long-term relationship. Regardless of what you decide to do, marriage therapists say that itís crucial to communicate about money, or itíll tear your marriage apart.
The bottom line is that you need to establish rules about how to split expenses and what you plan to use your money for, whether itís saving to buy a house, or travel. Whether your moneyís separate or not, itís important to keep in mind that itís family money. Because the ďmine is mine - yours is yoursĒ mindset will tear you apart just as fast as arguing about money.
What financial set up works in your house? Separate accounts or going all in?