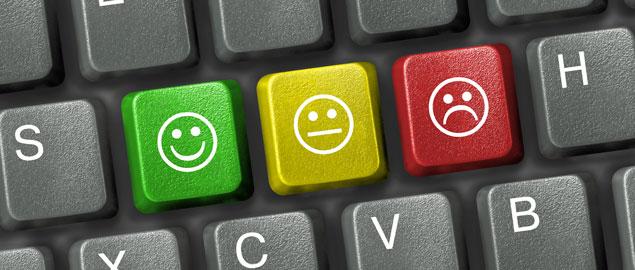 Donít Get Sued For Your Online Reviews!
Weíll tell you why writing online reviews for the businesses you deal with could land you in the middle of a big fat lawsuit.
Playlist
Do you write online reviews on websites like Yelp for businesses you deal with, like, restaurants, boutiques, or dog groomers? Be careful what you say! Because you could be sued for your comments!
One woman we read about wrote a scathing review of a contractor she hired. She claimed his crew damaged her house, did substandard work that had to be redone, and stole her jewelry. But the contractor insists that she lied. He also claims that her review damaged his reputation, and caused other clients to cancel. And heís suing her for almost a million dollars! And other reviewers who complained online about businesses Ė including a chiropractor, a plastic surgeon, and a Pilates studio Ė were also sued. And ended up being forced to pay damages.
So, why do businesses care so much about one bad online review? Because a Harvard University study found that for every star a business gets, their gross income jumps about 6%. And it follow that for every star they lose, their income drops.
But, what about free speech argument? Well, free speech allows you to say what you like, but the other person is also free to contradict you. And to drag you into court to make you prove what you said is true. And even if everything you said is 100% accurate, it could cost you tens of thousands of dollars in lawyerís fees and court costs to prove it.
The bottom line is that any time you write an online review, make sure you donít put yourself at risk. Experts recommend that you stick with the facts. Also, stay unemotional. Donít exaggerate. And donít use insulting or inflammatory language. Otherwise, sharing your opinion could end up costing you big time.