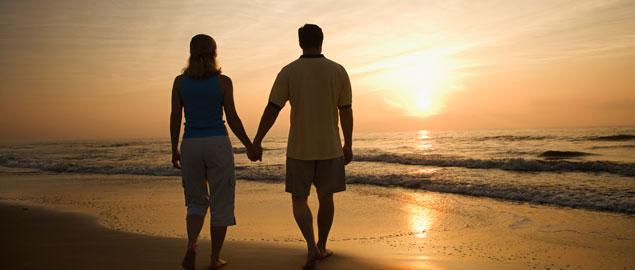 It's picking someone with a totally different career than you! Researchers from the dating website eHarmony had hundreds of singles complete a questionnaire that asked about their jobs, happiness levels, and what they find most attractive in a person.
The result? The most compatible people were those with completely different careers, yet the careers were still complementary. For example, teachers were most compatible with firemen. They're very different – but they both involve helping others. Doctors were found to be compatible with those in banking. Again, different – but complementary in the fact that they're both very detail oriented.
So, what's going on here? Mira Kirshenbaum is the author of "Is He Mr. Right? Everything You Need to Know Before You Commit." She says a person's career says a lot about their personality. A landscaper and a fashion designer would have similar, artistic personalities. A therapist and a sports coach would both be social and goal oriented. And a building inspector and financial planner would be compatible because they're both practical and efficient.
So, although you may be a nurse who's attracted to a rock musician, you may not be a good fit in the long run, since you're likely to be the nurturing type and he may be looking to be the center of attention.