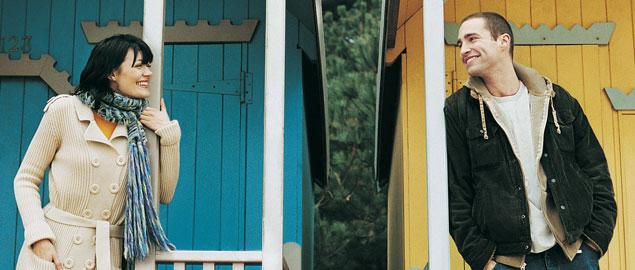 Guys - most women will never come right out and say something like, "I'm attracted to you. Let's date!" So, here are some more subtle signs to look for, that'll tell you when a woman wants to be with you:
She suddenly talks like Marilyn Monroe when you're around. When you're attracted to someone, whether you're a man or a woman, your voice naturally takes on "The Marilyn Effect" – as in Marilyn Monroe. Hormones start flowing through your blood and they change the amount and consistency of the mucus in the larynx. That causes both genders to become breathy when they're in a state of attraction.

She asks you a million questions. According to the book Relationship Rules, when a woman's really into you, she'll quote: "grill you like a steak." She may even ask questions about your future, like: "Where do you want to be in five years?" Experts say that means she's sizing you up, and wondering if you're soul-mate material.

When she looks at you, her eyes follow a triangle pattern. For most people, when we attracted to someone - our eyes generally go from one eye, down to the mouth and then back up to the other eye. It's an unconscious eye movement that indicates we're wondering what it would be like to kiss this person.

She fidgets when you're around. Tracey Cox is a therapist who says fidgeting is often a sign that a woman wants to be physically closer, but she's not quite ready to make the leap. So, she might fumble with silverware on the table, for example. She may even reach out and brush lint from your lapel. Cox says every little non-intimate move like that is meant to build mutual trust and it may actually bring you closer to sharing that first kiss!