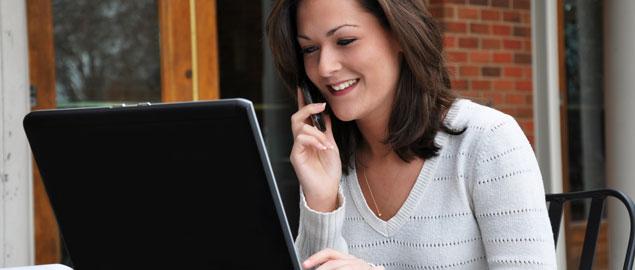 Can you judge people by their email address? Researchers at the Website Hunch.com say "yes." They compared millions of user email addresses with personal information collected about those users – like age, weight, education and personality type. Believe it or not, they found some amazingly detailed patterns among the top email providers. For example:
They found AOL users tend to be the oldest emailers on the Internet. In general, they're optimistic, family-oriented people who live in the suburbs, read magazines, and have never traveled overseas.
Next up: Yahoo users. According to Hunch, they tend to be mostly women with high-school diplomas and children. They also tend to have a sweet tooth, which helps explain why Yahoo users are generally overweight!
What about Hotmail users? They tend to be in better shape than Yahoo users. However, the majority of Hotmailers are childless people who describe themselves as "pessimistic."
Finally, Gmail users are overwhelmingly men who are well-traveled, career-focused, and tech-savvy. In fact, their obsession with technology could explain why Gmailers prefer dressing in T-shirts, and eating salty junk food!
What's the takeaway here? Kelly Ford is Hunch's vice president of marketing. He says if anything, these results should make you think carefully about what your email address could be saying to potential bosses or blind dates. For example: If you're applying for a job in social-media, Ford recommends ditching your AOL address immediately, because you'll look old and out of touch compared to applicants who use Gmail.