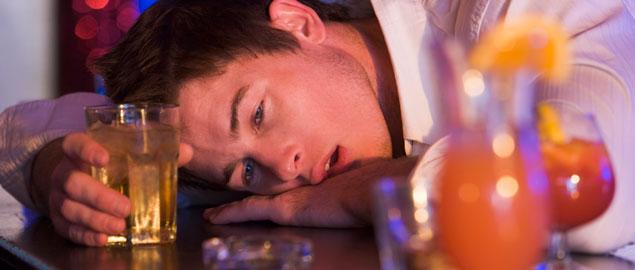 Would you think twice about downing a second tequila shot if you knew a camera crew would capture your every drunken move and show it to you later? Hospital workers hope so!
One UK hospital recently started a groundbreaking camera campaign to crack down on binge drinking – which can cause people to suffer stroke, brain damage and even death. Because hundreds of thousands of people die from binge drinking every year. And experts predict the "binge cams" could soon start rolling in North America.
Here's how it works. Cameramen camp out with medical workers near popular nightspots, in makeshift casualty units. They tape people's drunken behavior – and treat the people who pass out in the street, vomit uncontrollably or fall-down drunk and hurt themselves. After drinkers are treated and sober up, they're shown the footage.
Doctors hope that it'll serve as a visual wake up call – and that people will be so shocked at seeing their out-of-control behavior that they'll cut down on drinking. We'll let you know when binge cams start rolling in North America.
Would you drink less if you were being videotaped? Do you think seeing a tape of yourself intoxicated would have any effect on you?