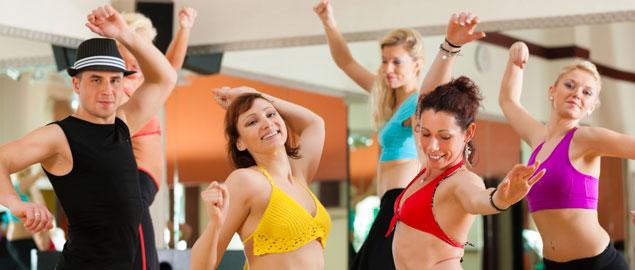 It's Zumba, the popular Columbian-inspired dance class where participants listen to loud music - like Shakira - and salsa, mamba, and merengue their way into shape. 12 million North Americans Zumba – and even celebrities like Jennifer Lopez are fans.
But doctors warn that all that body shaking can earn you a trip to the hospital. New statistics show a surge in Zumba-related ER visits. With patients suffering everything from muscle sprains, to shin splints, to serious knee problems that require surgery.
So, why are dance classes sending people to the hospital? Experts say that most of the moves require side-to-side movement. And if you don't synchronize your hips, knees, feet and ankles so they're going in the same direction – you're setting yourself up for a major injury.
Another reason why Zumba can be dangerous: Experts say the fitness class doesn't sound like a tough work-out, so it attracts a lot of out-of-shape people - who aren't used to moving around, period. Never mind quickly contorting their bodies.
So, when they try to keep up with the class, they're more prone to injury.
But this doesn't mean you have to stop Zumba'ing. Teachers say the key to staying safe is trading your sneakers for a pair of legit dance shoes. That's because there's a lot of pivoting in Zumba – and leather dance soles pivot extremely easily. Unlike sneakers, which stick to the ground.
Also, warm up before class – say, by taking a brisk walk. That'll get your muscles warm and limber and reduce your chance of getting hurt.