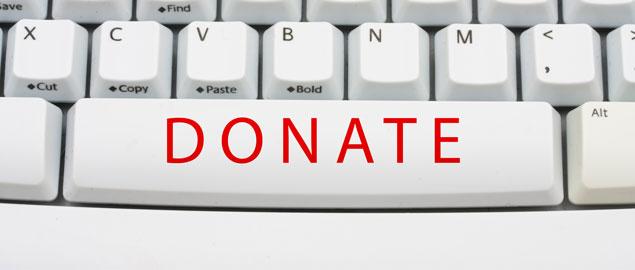 The New Way To Afford Big Medical Bills
We'll tell you what people are doing to raise money for a sick family member and why the trend is so popular.
Playlist
If someone in your family got really sick, would you be able to pay big medical bills? A lot of people can't. For years, families unable to afford surgeries, or cancer treatments have held fundraisers - like car washes - to raise money for sick children or family members. Well, now they've got a new option: Fundraising websites like GoFundMe.com and GiveForward.com, where people can donate anywhere from $10 on up, to help someone in need.
The fundraising often starts as a family thing, but friends start spreading the word via Facebook, Twitter, and email. And before you know it, people all over the world can hear about your need. Of course, fundraising websites are ripe for scammers. One man was recently caught lying about having cancer, and defrauded hundreds of people before a friend "outed" him. So now, crowd-funding websites require that each donation page be linked to a valid Facebook profile. And the campaign can't spread beyond the organizer's "friends list" until they've raised at least $100. The websites also rely on users to flag bogus requests.
If you'd like to try crowdfunding, here are tips from the sister of a 46-year-old commercial pilot. He was diagnosed with kidney cancer. And the sister raised enough to cover her brother's $125,000 treatment in less than 2 months.
Set a goal. Whether it's $23,000 dollars for a total knee replacement, or $900 bucks to get a kid's wisdom teeth pulled.
Created a target list. Choose people most likely to donate first - namely, your family and friends. They'll probably send the link to their friends, who'll forward it on.
Get personal. Upload pictures and details about the patient.
Say thank you. And post frequent updates about the patient's progress so your donors can see how they've helped.