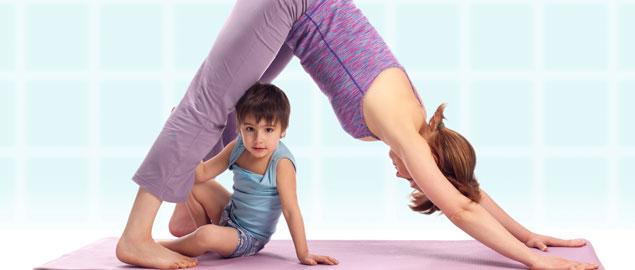 Thousands of women are part of the so-called "Fit Mom movement." Instead of going to pot after having kids, some moms get into the best shape of their lives!
They work hard to carve out time between diaper changes, carpools, and making dinner to stay super-fit – and spend nearly every free minute being active, doing everything from 5am boot camp workouts, to triathlon training, to getting in a run after the family's gone to sleep. The trend is hottest among women who don't have to work full time, but some are so focused on their fitness, they end up teaching classes part-time.
Critics say that moms who focus so heavily on exercise are being selfish and will literally run themselves into the ground because they're burning the candle at both ends.
But the moms see their workouts as a way to release stress. It's also the center of their social life, because it's the only time they get to be around other moms, and it's often part of their identity. They don't want to be known as "Bailey's Mom" – they want to be known as "Jane who runs marathons."And most of these moms didn't start their fitness kick until AFTER they had kids.
They also say that exercise helps them be better moms, and they're proud to be setting a healthy example of diet and exercise for their children. One mother of twins said she needed to work out in order to stay sane. And when she gets back from exercising, she's ready to be a full-throttle wife and mother again. Are you a Fit Mom? Or does just the thought of trying to fit in a workout make you tired? Weigh in at Facebook.com/ JohnTesh.