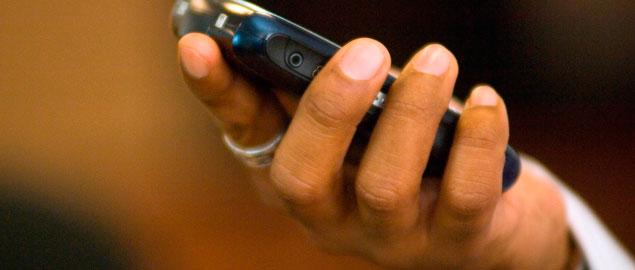 When we go to church, most of us expect to hear an announcement reminding us to shut off our cell phones. But one of the latest trends is to ask the congregation to keep their phones on, and actually text during the service, so they can share – in real time - whatever's on their mind.
Why? Churches figure it's a great way to attract new worshipers - especially young people who are never without their cell phones and are used to getting and giving instant feedback. And it gives everyone more of a voice in the service, so it's not just a one-way conversation.
Like a recent gathering for Rosh Hashanah. The rabbi asked questions, like, "How would you like to improve?" And people sent anonymous texts that were then posted on screens along the walls, like, "I'd like to be a better listener," "I wish I was less materialistic," and "I want to learn how to enjoy life more." And the comments were woven seamlessly into the service.
Houses of worship all across North America are discovering that texting is a great way to keep the congregation involved. They can send alerts about upcoming events and services, text daily quotes and scripture and accept prayer requests 24/7. People can take polls on various topics – like, "Do miracles still happen today?" and "Which songs should be played for the worship-concert?" Texting also allows people to ask questions anonymously, in case they're too nervous or embarrassed to speak up. As a result: An increasing number of people are participating and church visitors say they're paying more attention during the services.
Do you think texting is appropriate at religious services?