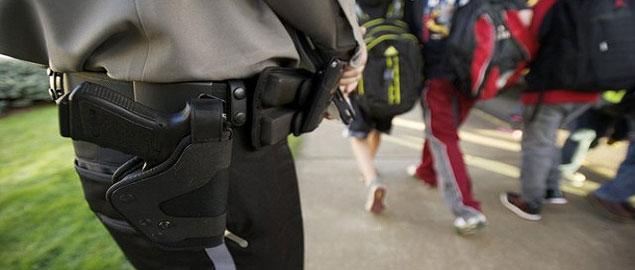 Should Parents Take Their Kid's Safety Into Their Own Hands?
Find out why a mom in Florida is paying a deputy $32/hour to keep watch at her daughter's school and what the school thinks about it.
Playlist
One mom in Florida isn't taking any chances with her child's life. Laura Lauria hired an armed guard to patrol her daughter's elementary school through the end of the school year.
While four deputies currently patrol a number of schools in the area, none of them are on campus full-time. So, Laura is forking out $32/hour to make sure her daughter's school is always being patrolled. And she's not getting any complaints from the school superintendent, who said "I don't know how you say no to such a wonderful gesture."
What do you think: Should parents pay for on-campus security? Should the school pay for it? Or has this mom gone too far?