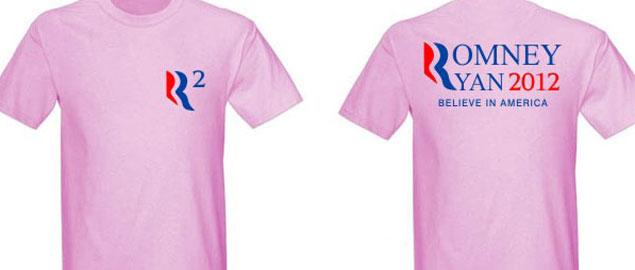 A 16-year-old Philadelphia high schooler says she was humiliated after her teacher told her to remove a Mitt Romney T-shirt she was wearing.
Samantha says she wore a pink Mitt Romney T-shirt to school and no one made a fuss about it until she got to her geometry class. The teacher thought the shirt was inappropriate – and asked her to take it off and she'd give her another shirt to wear. Samantha said no, and the teacher asked her to leave class - but not before she made a joke about how offensive the shirt was. The student says she was so humiliated that she didn't want to return to school. The school has since moved the teacher to another class.
But what do you think? Okay to wear political shirts to school? How about to work?