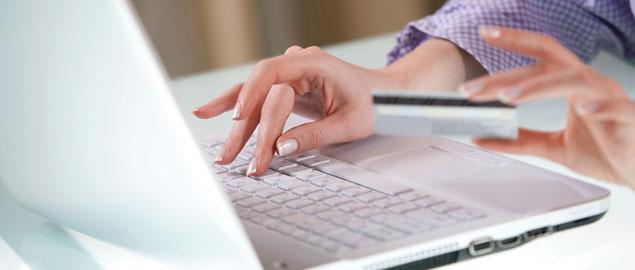 Researchers from the University of Rochester say so, after they analyzed all the food orders placed to a pizza chain over a four-year. That's more than 160,000 orders in all! And when they compared orders placed online, with those placed in person or over the phone, they noticed a consistent trend. It turns out orders placed online were up to four times more likely to include extra toppings, which translated to 6% percent more calories per pizza, compared to all other orders.
And researchers say that's not a coincidence. Why? First, because many studies show that we tend to make more impulse purchases online. Because when all the transactions are electronic, we're less aware of how much we're actually spending. Also, when it comes to ordering food, experts say the anonymity we have online makes us feel less inhibited. Think about it. If you're ordering food in a restaurant, you may feel pressured to order quickly, or order something healthy, because you're surrounded by other people.
But when you're alone on a computer, you not only have more time to think about what you want to order. No one is judging you for ordering extra toppings, or a whole extra pizza for that matter. So, according to this study, the more food we order online, the more likely it is to go straight to our waistline.
Do you go hog wild when you order food online? Do you order more than you normally would?