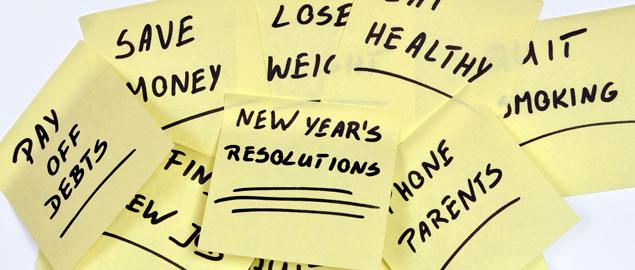 Keep Your New Year's Resolutions
Have you ever made a New Year's resolution you weren't sure you could keep? We'll tell you how to follow through on your goals in order to succeed this year!
Playlist
Did you make a new year's resolution that you're suddenly not sure you can keep? Whether it's quitting smoking cold turkey or losing 50 pounds, turning over a new leaf can be tough. Dr. Art Markman, psychology professor at the University of Texas and the author of the new book, Smart Thinking, has some great tips on how to make your resolutions stick this year:
Don't quit your bad habit just yet. Dr. Markman suggests you stick with the bad habit, like smoking, for one week and write a "bad habit" notebook entry every time you light up. Also, write down why you're doing it. For example, you're stressed. That way, when the week's over, you can see what triggers your unhealthy habit. It could be something as simple as you're smoking or overeating because you're bored, which you can easily change.
Have an action plan. Dr. Markman says that the key to achieving any goal is to have a specific action plan that you can easily stick with. So, instead of saying "I'm going to lose 20 pounds," say "I'm going to exercise every morning before work on Mondays and Wednesdays."
Don't replace "something" with nothing. Studies show that the hardest goals to achieve are negative, or when you're forced to give something up, like drinking for instance. So, Dr. Markman suggests that if your resolution involves giving up something, then swap it out with a substitute, so you don't feel completely deprived. For example, if you're quitting smoking, then you may want to take up chewing sugar-free hard candy.