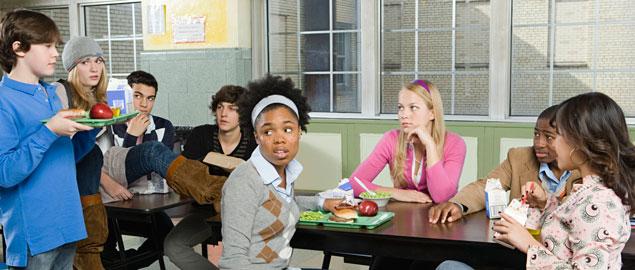 As if bullying wasn't bad enough – here's the latest twist: allergy bullying. Kids with allergies are more likely to be picked on. In fact, 79% of food-allergic kids report bullying, teasing or harassment related to their allergies.
But if an allergy is severe, the bullying can be more than psychologically abusive: it can be deadly. Imagine a gang of bullies surrounding a kid with a deadly peanut allergy – and taunting him with a peanut butter sandwich. That's what's happening now.
And if a kid with life-threatening allergies even touches the sandwich – let alone is forced to take a bite – he could go into anaphylactic shock, become unconscious and die. Dr. Stanley Fineman, president of the American College of Allergy, Asthma, and Immunology, says allergy bullying wasn't even on the radar until recently. But now allergists are hearing about it more and more. Dr. Fineman now asks all his adolescent patients about it. He worries that because tweens and teens are more prone to risk taking, they might be pressured into eating foods they shouldn't.
Also, most bullies don't realize how dangerous an allergy can be. They think it's all a big joke – and maybe the kid will get hives, but that's about it. They don't realize it can have dire consequences.
So, what should a kid do if they're a victim of allergy bullying? One victim we read about, who's now an adult, advises kids to stay calm. Freaking out is the reaction bullies are looking for. Explain, matter-of-factly, that your allergy is severe. It can kill. And it's not something you joke about. And then go tell an adult.