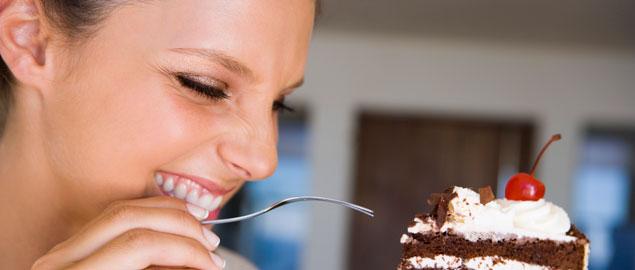 Here's something to think about the next time you're about to break open a bag of Cheetos you're dying to eat: There may be no such thing as cravings. According to a growing body of research, it's all in our heads.
For decades, the common wisdom was that cravings were our body's way of restoring vitamin deficiencies. For example, itching to have a burger could be a sign your body was low in iron. But study after study is showing that cravings have nothing to do with what our bodies need. One theory was that craving chocolate meant you were low in magnesium, which it contains. But if our bodies were really craving magnesium, wouldn't we be dying for black beans or squash, which contain much higher levels?
So, maybe we don't need these foods for their vitamin content – maybe we really need them for the mood boost? Well, it's true that foods like chocolate – and other fatty, sugary, salty foods DO produce those feel-good brain chemicals. But then why do we crave chocolate versus salami, which releases MORE feel-good chemicals than chocolate? Because it's all mental.
MRI scans show that food cravings activate the parts of our brain in charge of reward, memories, and emotion. So basically, you don't really crave a candy bar – you crave the positive feelings you associate with a candy bar.
The problem is, when we bombard our reward circuits with high-fat, high-sugar foods, the system shuts down to prevent overload. So, we keep craving more to get the same initial results. That's what leads to overeating.
So how can you battle back your cravings? Find a non-food reward. Talking with friends, exercising, looking at nature – all of those things activate our feel-good brain chemicals too. Get your high that way, and you won't overeat.