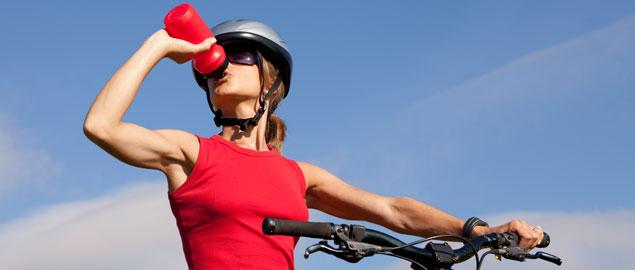 Find Your Workout Willpower
If you need some extra motivation to hit the gym, don't worry! We've got some great ways that will help you keep that New Year's resolution to shed a few pounds.
Playlist
If you've resolved to lose weight this year, it won't be long before you start hearing the call of the couch. We all know how difficult it is to hit the jogging path on wintry days, or resist comfort food when you're tired and cold. That's why we've compiled a list of ways to reignite your willpower:
Make a promise. Dr. Dan Hamner, the author of Peak Energy, says that making a commitment with a group of friends to take an exercise class increases attendance - because you don't want to let the others down. Don't have spare cash for gyms and trainers? Head to StepByStepFundraising.com. This site tracks athletic related fundraisers, like walkathons and 5Ks for the cure. You can train for one, and you won't just be doing a good deed, you'll be getting in shape – and many groups provide free coaching.
When you work out, rock out. According to the North American Association for the Study of Obesity, we're more likely to stick to an exercise program if we listen to music. Try JogTunes.com. This site lets you download songs with the beats per minute that match your target heart rate. For example, if you're shooting for 130 beats per minute, My Guy by Mary Wells will get you there.
Lift the weight you've lost. Women's Health magazine suggests using dumbbells that correspond to the number of pounds you've dropped. As you lift, remind yourself that those pounds used to be on your waistline.
Weigh in everyday. A lot of people say it's a bad idea, but a study in the Annals of Behavioral Medicine shows that people who step on the scale everyday lose more weight - if they write it down. Why? When they get discouraged, seeing their long-term progress gets them fired up again and if the scale has gone up – you can catch it before you totally backslide.