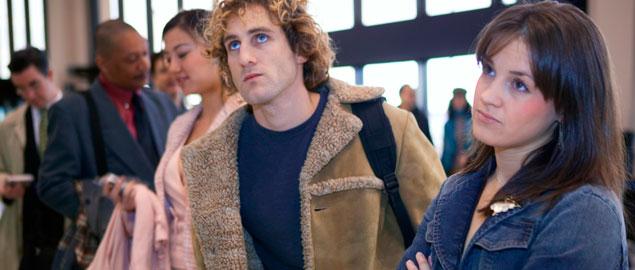 Avoid Frustration When You Fly
Donít let your holiday vacation start to go south the minute you get to the airport! Find out how you can make things go smoothly this year.
Playlist
Have you ever wondered why your romantic vacation starts unraveling the minute you get to the airport? It could be because, when it comes to travel, men and women do things very differently Ė from where they like to sit on the plane, to what they bring on board. Here are a few male-female preferences, from a huge study of frequent flyers:
Women are more likely to check a bag because they tend to bring more creams and cosmetics than they can fit in a one-quart zip-top bag. And that can annoy a man, because men prefer to take only a carryon, because they donít want to have to wait for their luggage.
Women prefer a window seat, with the shade pulled down. So the light doesnít interfere with their reading. While 2-out-of-3 men prefer the aisle seat, but still want the window shade up, so they can watch the world go by.
Women tend to curl up in a ball in their seat, in order to avoid touching anyone. While men tend to spread out as much as possible, and commandeer the middle armrest Ė even if a woman is jammed into the middle seat.
And women prefer to watch in-flight movies, while men are more likely to watch live news and sports.
So, what does this mean to you? First of all, knowing these differences, you can compromise if youíre flying with your partner, and avoid fights Ė say by giving him the aisle seat, while you take the window.
The differences also mean a lot to the travel industry, as more women become frequent business travelers. Itís one reason why airlines are offering more onboard movies, to attract female fliers. Hotels are also noticing differences. A study by Hyatt Hotels found that women prefer to read in bed, and men like to read in chairs. So, theyíre installing more bedside power outlets for ereaders and tablets. Theyíre also offering more in-room toiletries, so women donít have to pack their own. That means women can take just a carryon bag, and maybe eliminate one travel fight that couples have.