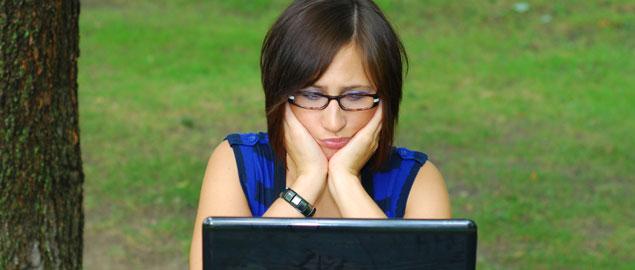 If you're looking for love, here's a news flash: Online dating could be keeping you single. Here's why:
More choices mean fewer dates. A study in the journal CyberPsychology & Behavior found that singles who sift through large pools of potential mates often burn out on the process before they ever ask someone out! Because the overwhelming number of choices makes it impossible to narrow down the list. It's called the Paradox of Choice – when we freeze up because we have too much to consider – and worry that we'll make the wrong choice, so we make no choice.
Having a lot of options makes you a tough critic. Andy Trees is the author of A Scientific Guide to Successful Dating, and he says that people make choices by finding a reason why one option is better than another. But the more choices we have, the more flaws we look for, which means, we're more likely to find flaws in all of our potential dates.
Online daters run the risk of looking for good qualities instead of quality people. Studies show that people with long "must-have" lists don't go on a lot of second dates. Psychologists say it's fine to go for the "tall, dark and handsome" cliché, but make sure you place just as much emphasis – if not more - on positive attributes, like kindness, generosity, and a great sense of humor.
So, how do you find a balance between too many choices and being overly-picky? Many experts say the magic number of online matches is 30. In other words, if your initial search turns up more than 30 choices, you're not being specific enough, so, try refining your search criteria. But if you're only getting one or two matches, you need to loosen up your requirements.