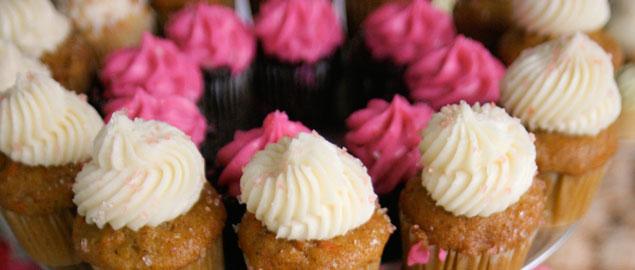 There are tons of decisions to make while planning a wedding and now brides and grooms-to-be have one more: wedding cake or Twinkie tower? It's not a joke. Trendspotters say that the time-honored tradition of a wedding cake is crumbling. Couples are serving untraditional desserts instead like cupcakes, Twinkies, candy buffets, churros and cinnamon buns - even ice cream sandwiches!
So, why is the cake getting the axe? Wedding planners say that couples today want to make every aspect of their big day unique. And serving their favorite dessert is a way to make the ceremony more personal. Plus, a lot of people don't like wedding cake and there's nothing worse than seeing a slice of cake used as a guest's ashtray at the end of the night. One wedding planner says, out of the 30 weddings she worked on in the last year, only 7 had a traditional cake. A lot of couples consider it stuffy and old-fashioned, like something our parents would have had.
But even though a lot of couples aren't having a cake, they still want to experience the traditional milestone of "cutting the cake." They want the moment and the picture more than the actual cake. So, they'll find a way to incorporate that element. One couple had a baker arrange cinnamon buns in the shape of a cake, that way they could cut it for the pictures.
What did you serve at your wedding? Would you consider something off beat? Or do you like the tradition of having a wedding cake?