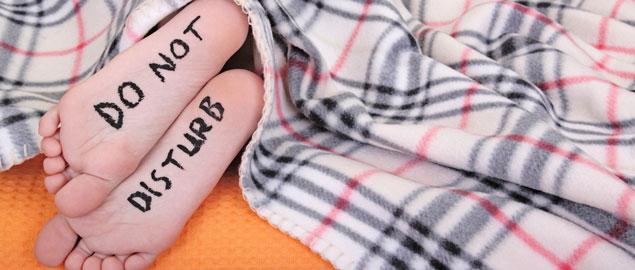 Daddy Diaries: How To Keep Your Kids On Schedule During Break
Wrangling all of the kids during the holiday break is tough enough, but one dad talks about how hard itís been to keep them on a regular schedule.
Playlist
As I write this, itís only been a couple of days since my kids started their Christmas break from school. One of the things I learned while interviewing experts on the John Tesh Network is that itís a good idea to keep your kids on their normal schedule when theyíre out of school for a couple of weeks. The reasons are obvious: you want them to wake up at the regular time, go to sleep at a reasonable hour, and keep their meals on the same schedule they follow in school.
It all sounds great - but someone forgot to tell my kids about that plan. It was still pretty quiet in the house around noon today, so I went upstairs to make sure they hadnít escaped the house without me knowing. I found them all still asleep in their beds. And while I was able to rouse one of them out of bed, it wasnít until 1:30 that the other two decided to rise and shine. Iím pretty sure the only thing that got them up was the need for food.
After they ate a gluttonous lunch and retired to the family room, they immediately fired up the video game console Ė something they arenít allowed to do on school nights. Iím fine with it. It IS their vacation after all. But it didnít take long until my oldest son decided he was bored and promptly returned to his room for a nap, which he is enjoying now.
I reminded the other boys that they had their usual chores to do, as well as some EXTRA cleaning, since the house needs to be in tip top shape for the arrival of the Grandparents. Thatís when I was told the cleaning would have to wait until their video game tournament was over, which was estimated to be ďsometime after dinner.Ē Itís official: my children have become slackers, just a couple days after going on Winter Break.
But I think I have the answer to this vexing problem. They want to see some movies over the break, and now that theyíre old enough to want to see films that I might also enjoy, Iím all too happy to take them. The trick? Well, theyíll have to actually get up at a reasonable hour, because the only shows Dear Old Dad will haul them to are the ones that start at 10:00AM.
At least the theater owners are kind enough to help me get the kids up at a reasonable hour.