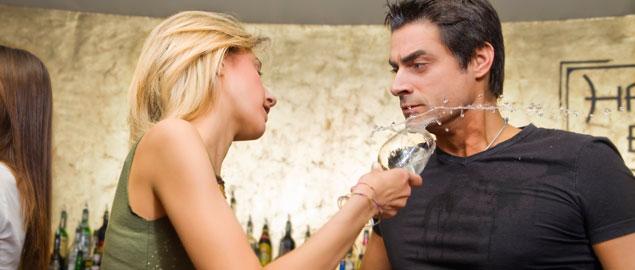 Here's a dilemma: You know a married man is cheating. Do you "warn" his wife or girlfriend? One woman, author Delaine Moore, decided to tell the wife after she found out the guy she'd kissed in a bar was married. It happened last year. Moore met a man at a bar, spent hours talking to him and ended up kissing him. A day later, she found out he was married. She tracked down the wife and let her know what happened. Then she wrote about it on her blog, "I'm Divorced, Not Dead." What happened? Much of the blame and judgment was cast on HER, not the husband. She was called a "woman with anger issues" and a "home wrecker," not for kissing the guy, but for telling his wife!
But Moore had also once been a wife and mother who'd been cheated on, and she wished someone had told HER. So she told this woman. Surprisingly, the wife believed her. And she told Moore she was grateful, that they ended up staying together and the incident forced them to deal with their issues.
So what would you do? Would you tell the wife? What if she were a friend of yours? And if you were being cheated on – would you want to know?