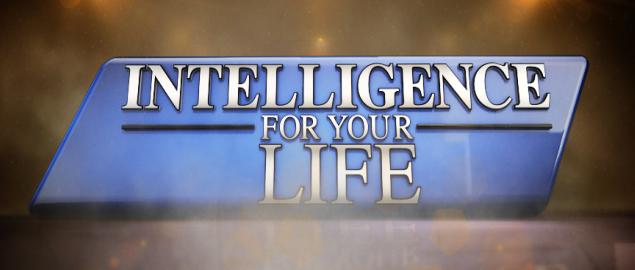 Welcome To Our New Website!
We've redesigned our website! But don't fret, all the things you're used to finding at Tesh.com are still here, plus a whole lot more.
Playlist
Welcome to the new IntelligenceForYourLife.com! We've redesigned our website to bring you Intelligence For Your Life in a host of different ways-videos, stories, audio, and more to come. Everything you were used to finding at Tesh.com is still here, and we've been working hard to add a lot more to the site.
First, you'll find dozens of Intelligence For Your Life videos on the Video page of the site. You can see videos about topics like Love and Relationships, Money and Finance, your Health and Well Being, the Workplace, and lots of other topics. Just put your mouse over the white words on the black bar with the list of topics near the top of the home page and you can click on whatever interests you. We'll be updating the videos every day, so come back often for the latest information that will make you the smartest person in the room.
Looking for anything to do with the John Tesh Radio Show? All you need to do is click on the Radio tab at the upper right hand corner of the home page and you'll see the website you've come to know and love, filled with interesting stories, information on where you can hear the radio show, and everything else you're used to finding at Tesh.com.
Use the Concerts tab to find out when John and his Big Band will be playing near you. Christmas tour dates are posted now, and so are links to buy tickets to the shows. And if you're looking for John's CD's, books, or other gifts, you can find them all at the Shop tab on the upper right hand side of the website.
Our new website is just the beginning of our quest to bring more Intelligence For Your Life to you wherever you go. Look for the Intelligence For Your Life smartphone and tablet apps soon in both the iTunes App Store and Google Play Store for Android. And we'll begin offering featured videos from Intelligence For Your Life as podcasts in the next few weeks. If you're not already getting our free e mail newsletter, sign up for it now so you'll be the first to know when you can get all of the new Intelligence For Your Life tools.
We hope you enjoy the new website and all the Intelligence we have to offer. Let us know what you think in the comments section below. We've got a lot more exciting things to come, and we're glad you're part of the Intelligence For Your Life community!