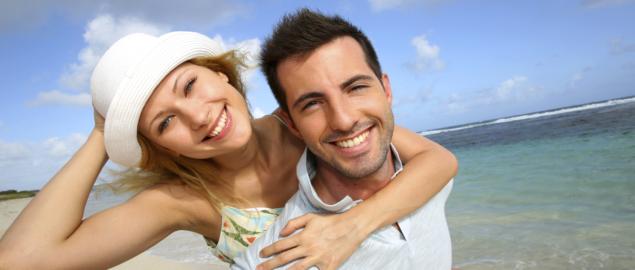 Improve Your Relationship By Communicating Better With Your Man
Ladies, you know that your man speaks a different language than you. Here are some tips on how to improve your relationship by speaking his language.
Playlist
Here are some tricks to help you communicate better with men, according to relationship therapist Dr. Karen Lewis:
First: Say "thank you" more often. Dr. Lewis says a lot of women have the attitude: "I cook and I clean, so why do I have to say 'thank you' every time my husband helps do laundry?" But studies show the happiest couples make each other feel appreciated, even with a simple "thanks".
The second way to better communicate with men: If you just want to vent, say so. Dr. Lewis says testosterone makes guys want to fix things, with their hands or with advice, so, when they hear you complain about a hard day at work, for example, their instinct is to offer solutions. That's why our expert says if all you want is a sympathetic ear, say so before you start venting.
Also: If you give guys a chore, give them a deadline. Our expert says when a guy hears something like "take out the trash," or "fix the cabinet door," his instinct is to add that task to his personal "to-do" list, and get to it when he can. The problem is: If you need the cabinet fixed before your parents visit on Friday, he's not going to know that unless you tell him!